UPDATE
Version 2.0 released
Welcome to Mercury
2.0
The most advanced and easy to use cross-platform ecommerce automation software. Scroll down below to find out more.
By purchasing, you agree to our terms & conditions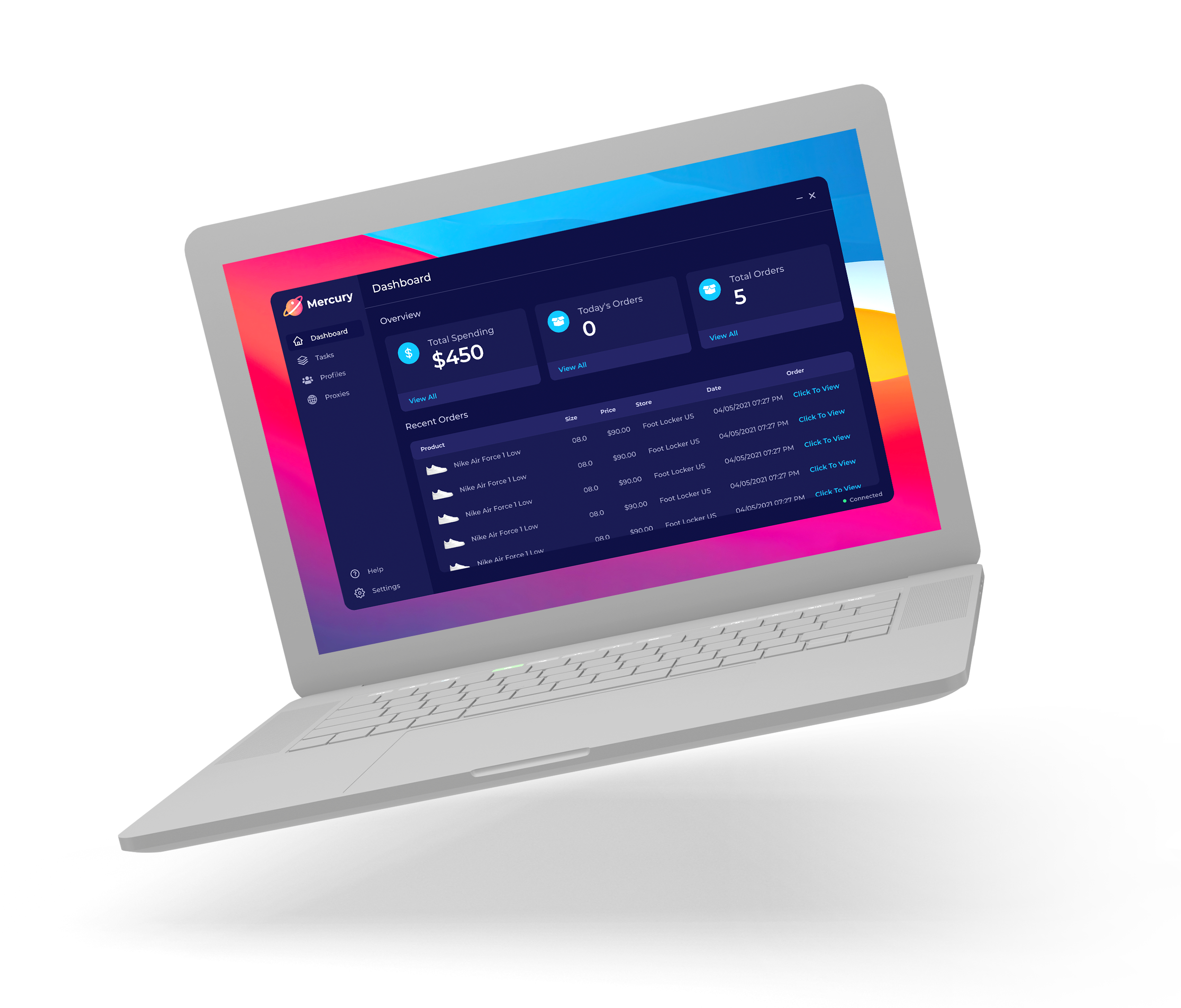 Features
Below are some great features of Mercury AIO
24/7 Support
Mercury offers 24/7 customer support in our Discord server.
Automation
Mercury automates the purchasing of ecommerce items for you.
Outstanding UI
Mercury features an intuitive and beautiful user interface.
Frequently Asked Questions
Below are some frequently asked questions answered.
Mercury supports both Mac and Windows OS.
Mercury primarily supports the United States.
Mercury costs $50 per month.
Follow us on Twitter and turn notifications on to be alerted when we restock next.